Egert Ertel
Remedial Massage Therapist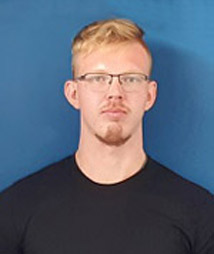 Egert is an integral part of the Perth Sports Injury Clinic team, joining us after completing his Diploma of Remedial Massage Therapy with a unique interest in Sports Massage.
Egert loves helping patients recover with massage because he was an avid athlete for most of his life, participating in track and field as well as soccer and basketball. He experienced firsthand the types of injuries commonly sustained in sports, and wanted to dedicate himself to helping people with that same passion recover with massage.
Egert believes in taking a unique approach to each patient's care, developing a plan of action that works for them and their needs. He'll help to identify problem areas in your body as well as work with one of our chiropractors or physiotherapists if need be. He'll create a short term and long-term treatment management plan for you, working with you on your goals to make sure your needs and expectations are met within a realistic timeframe.
Whether you're a weekend warrior or a professional athlete, Egert has the ability to help you.
Egert's treatment techniques include:
Deep Tissue massage
Remedial massage
Sports massage
Myofascial cupping
Functional release cupping
Swedish/ relaxation massage
He often helps patients with problem areas including neck and shoulder pain, upper and lower back pain, sports injuries, sport recovery, tennis and golfer's elbow, repetitive strains and postural misalignments among others.
Outside of the Practice
When Egert isn't helping patients relax in the practice, he enjoys playing basketball and soccer. Originally from Estonia, Egert maintains a lasting working relationship with Powerlifter Rait Sagor, giving him ongoing remedial massage care while both living in Perth.
Learn more about Egert when you visit us for your next appointment. He looks forward to welcoming you into our practice.
Call or email today to make an appointment with our message therapists in Perth.
CONTACT US


Egert Ertel, RMT | (08) 9383 7882