Dry Needling at Perth Sports Injury Clinic
History of Acupuncture
Acupuncture has been a trusted treatment modality for more than 4000 years. Originating in China, it is classified as an alternative solution to relieving pain, discomfort and improving the body's energy flow. At Perth Sports Injury Clinic, we provide a medical form of acupuncture known as dry needling that addresses localised issues in the muscle fibres rather than emphasising the flow of energy.
The treatment is referred to as dry needling, as the needles used are not hollow and no fluid will be injected into your body.
What is Dry Needling?
Dry needing was developed in the last few decades. It is used by chiropractors, physiotherapists and more to stimulate the body's self-healing response. Needles are inserted through the skin to the muscle fibres, creating a mild inflammatory reaction. In turn, blood circulation to the site increases, bringing much-needed oxygen and promoting your healing.
How Does It Work?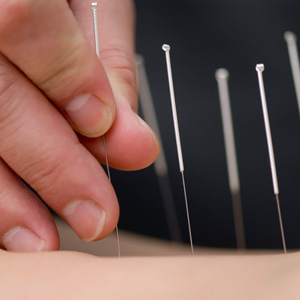 Our trained practitioner identifies trigger points, which are hard, tight, tender, lumpy or gritty areas in your muscles. A fine needle is inserted near this trigger point and left in place for a few minutes. The muscle may twitch or spasm while the treatment occurs. The goal is releasing muscle tension, reducing pain and assisting muscles in returning to normal function.
Dry needling can be beneficial to alleviate several types of musculoskeletal pain, such as:
Headaches
Neck pain
Repetitive Strain Injury
Tennis Elbow
Sports injuries
It's important to note that dry needling has associated risks including localised bruising, soreness and bleeding. These risks are temporary, and if you have any concerns about treatment, don't hesitate to contact us.
For chiropractic, physiotherapy and remedial massage in Perth call Perth Sports Injury Clinic on (08) 9383 7882 or book online.

Dry Needling Wembley Downs, City Beach, Floreat, Perth WA | (08) 9383 7882