Massage Techniques used at Perth Sports Injury Clinic
Convenient Location
Perth Sports Injury Clinic is conveniently located within the Wembley Golf Course Perth WA. We are located less than 15 minutes from Perth CBD.  We offer professional therapists with qualifications and experience in many types of massage.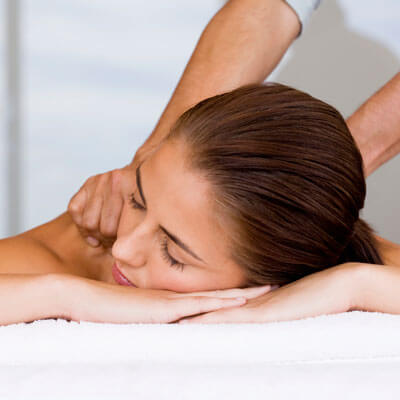 Trigger Point Therapy – Trigger point therapy involves the use of various methods of massage techniques to relax and release trigger points in the body. Trigger points are hypersensitive areas in muscles, tendons or connective tissue that usually are tender to the client. Trigger point therapy is great for releasing spasm in tight muscles which develop trigger points. Contributing factors to trigger points include poor posture and repetitive overuse injuries. As with many massage techniques, trigger point therapy can combine other forms of massage to relieve trigger points and adhesions in the muscles.
Sports Massage – Uses deeper pressure with more vigorous sports massage. It's good for sports injury using trigger point therapy and muscle release techniques.
Relaxation Massage – Promotes sense of calm and relaxation to relieve stress and anxiety.
Injury Management and rehabilitation Massage – Specifically focused on recovery from soft tissue injuries such as sprains and strains.
Remedial Massage - A remedial treatment to therapeutically massage out pain and stiffness.
Deep Tissue Massage - A deep tissue technique getting at deeper muscle tissues. Helps break down scar tissue which may have developed from previous injuries.
Pregnancy Massage – Women are wonderful creatures and they hold the key to life by housing our children keeping them safe in a natural healthy state to grow into babies. Women undergo huge physiological changes as the baby grows and develops while their biomechanical structure has to withstand the extra weight on their spine and hips. Pregnancy massage can help with swelling and stress release. A regular pregnancy massage can also help the body to prepare and cope with the rigours of child birth.
Call us today
If you want to receive help in management of your muscle and joint problem with a reliable and well respected massage therapist to produce the fastest results possible make an appointment at Perth Sports Injury Clinic. We look forward to helping you.

Massage Techniques | (08) 9383 7882