Meet Dr Rachel Martin,

(Chiropractor)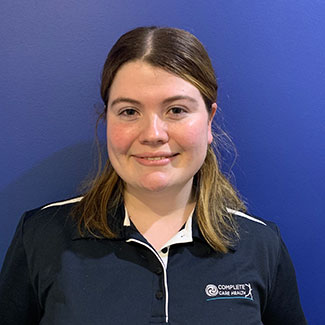 When I was a teenager, I first discovered chiropractic as I experienced recurring back injuries related to the advanced level of ballet I was involved in. Chiropractic helped me through these injuries and allowed me to get back to what I enjoyed. I was curious about how it all worked, and that led to me pursuing university studies in chiropractic.
To prepare for her career as a chiropractor, Rachel graduated from Murdoch University with a double degree in science and clinical chiropractic with high distinction.
Providing Customised Care
Rachel tailors her care to each patient and their individual preferences. She will consider your needs and your presentation, so she can collaborate with you to decide how to manage your pain. Rachel likes her patients to take an active interest in their care.
Helping Patients Return to What They Love
"I love seeing my patients get back into the activities they love when we manage pain and dysfunction. Many people view chiropractic as a 'last resort' as they feel they've tried everything to help manage their pain."
For Rachel, it is always rewarding to see these patients improve their pain and restore their functioning.
In Her Spare Time
When she's not at work, Rachel usually spends time with her rescue Greyhound, Lando. "I'm not terribly athletic, but I love watching sport; cricket, AFL and Formula One are my favourites." Rachel also works as a sports trainer at her local footy club.
She also considers herself a bit of a foodie (Rachel definitely has a sweet tooth!) so she loves getting out and about in Perth and discovering new places to eat.
Schedule an Appointment
Rachel believes chiropractic is for everyone. Whether you're young or older, have a new injury or something that's been hanging around for a while, she'd love to help you.
Contact us today to book an appointment with Rachel!